Taboada@

A national treasure, one of the unknown pioneers of world music..
Houston based songwriter /performer Tony Taboada is truly at the core of what 'world music' is all about. His genius has one foot firmly in Cuba, and the other one just as firmly in Texas..
His world music group KUBA opened in Houston for a number of major stars way back in 1970, when Taboada was still in his teens. Now, many bands and hundreds of original songs later, his creativity flows as strongly as ever. He writes in both English and Spanish, and plays keyboards and guitar.
Nothing gets past Taboada. He truly loves all good music regardless of style or origin, and this has nourished him with influences and ideas from all over the place, from Miles and Mahavishnu to Eddie Palmieri to the Beatles and the Grateful Dead to Hank Williams Sr...he can turn on a dime. His live band, Commercial Art, is currently playing in and around the Houston area.
Tony's musical contributions to the rhythmweb jukebox are taken from these CD's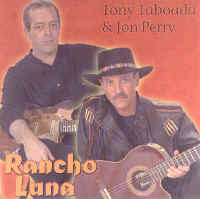 Soul Rock Island - A concept album, done shortly after 9/11
Miconuco - Cuban classics
Rancho Luna - by Taboada and guitarist John Perry
Sincere thanks to Taboada & to John Perry for enlivening the Rhythmweb playlist.