Remo Health Rhythms Training, Fort Worth Texas 2006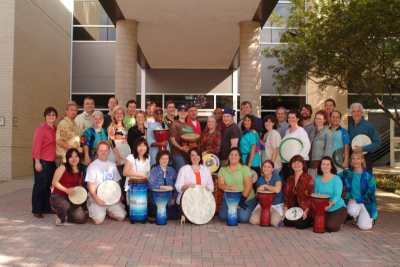 This was a wonderful training. Folks got to know each other, and a great deal of information was transmitted in a very short time. Since a picture is worth a thousand words, we were fortunate to have Deborah Stuer there to document the happenings.
To Health Rhythms Fort Worth attendees: click here for a high resolution class photo, suitible for printing an 8x10 at 300 DPI or a 16x20 at 150 DPI.
Merry Christmas from Rhythmweb . We are proud to have been a part of this training.