The Persian Rhythm Page
Thanks to our Tehran correspondent, Peyman Nasehpour for help with this page. He started us upon our discovery of Persian music. He and Paul Marshall have done a tremendous job of the Persian Percussion section of Drumdojo...It is the definitive spot for reference..
---
Kindness and Courtesy

The ease of two worlds is the explanation of these two words:
With friends, kindness; with enemies, courtesy

Poems of Hafez, the shining star of the rich Persian literature

persian rhythm, persian rhythms, persian music, persian percussion, persian drumming, Iran Iranian middle Eastern, zarb, tombak, daf, doira, persia, iran, iranian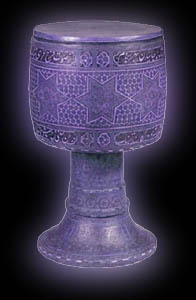 Ancient Persian musicians developed a sophisticated system of rhythm and drumming. Their musical tradition goes back thousands of years.
http://www.star-one.org.uk/music/permus1.htm
A good article on the history of classical Persian music with a brief description of musical instruments.
Introduction to the Rhythmic Forms of Persian Art Music.
Listen to a 28 second sample of Ostad Farhangfar playing tonbak.
Listen to Ostad Hossain Tehrani, father of modern tonbak.
Persian traditional music
from a fine section on Iranian culture at PBS
Introduction to Traditional Iranian Dastgâh Music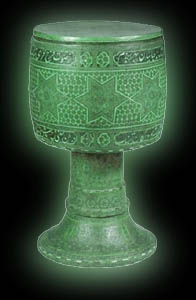 Iranian classical music
Ritual and Religious Music in Iran -
Mohammad Reza Darvish discusses the music of Muslims, Christians, Jews and Zoroastrians in Iran.
Please join us for discussion! Join the Goblet Drumming Group at Yahoo Groups This is not just for Persian Tonbak, but all goblet shaped drums..
Based in Los Angeles, The Liän Ensemble is a group of virtuoso performers and composers who perform mystical Persian music.
SommaMusic.com
This SanFransisco based group is blending Persian music with jazz and electronica and so on, in addition to playing classical Persian music. definitely worth a look.
Peyman Nasehpour on the World Wide Web!!!
stu's note: I was fortunate to meet Peyman during the late spring of 2001. He continues to tirelessly promote his music on the World Wide Web, as a moderator of the Goblet Drumming Group and the Indian Tabla group at Yahoo, and an active member of the FrameDrummer group as well...links to his works are at right. Thanks Peyman..Keep it up!
His brother's NEW online drum shop
with
handmade Persian musical instruments